Leadership Matters Minnesota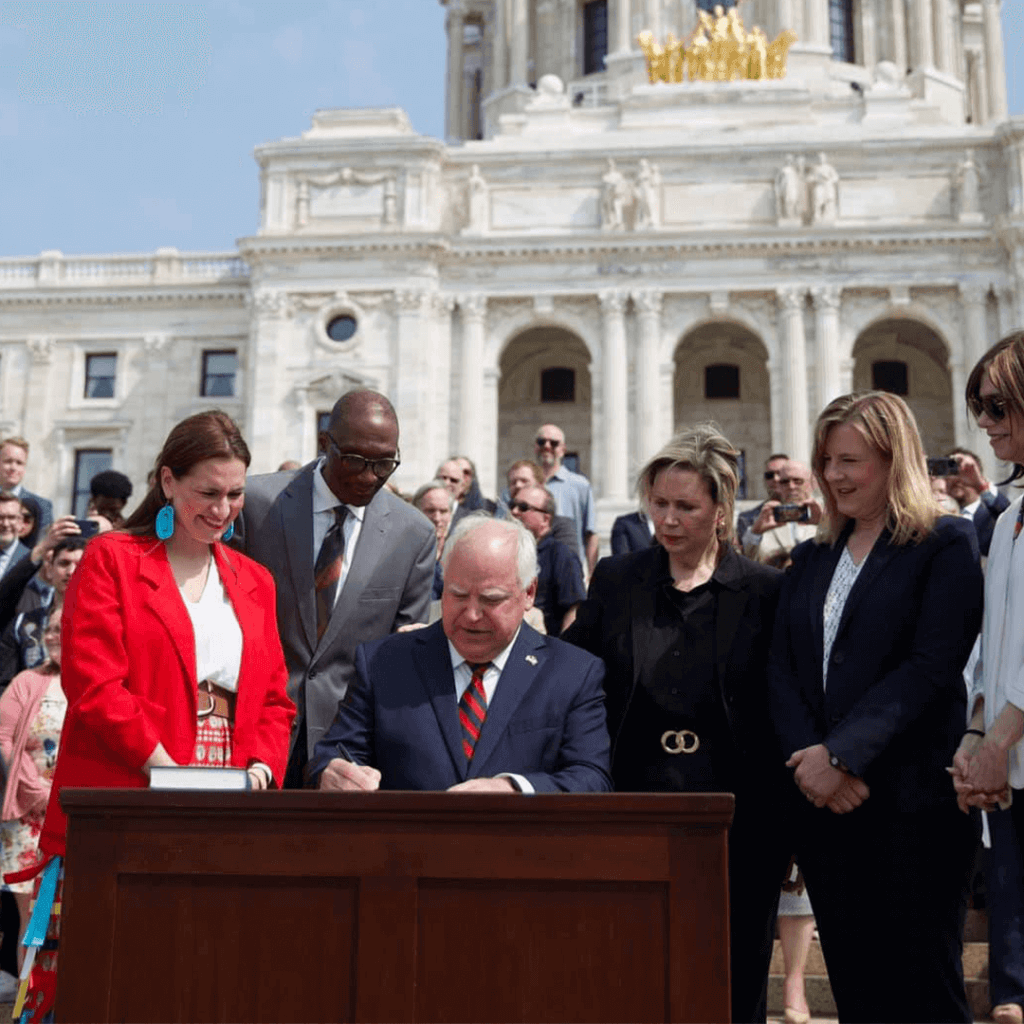 Governor Tim Walz and Minnesota Democrats are Fighting for Families
While Republicans in Minnesota and across the country are promoting and passing extreme policies that harm our families and communities, Governor Tim Walz and Minnesota Democrats are providing the tools for Minnesota families to thrive.
"In January, I outlined a vision to make Minnesota the best state in the nation for kids to grow up in. Today, we're turning that vision into reality."
-Governor Tim Walz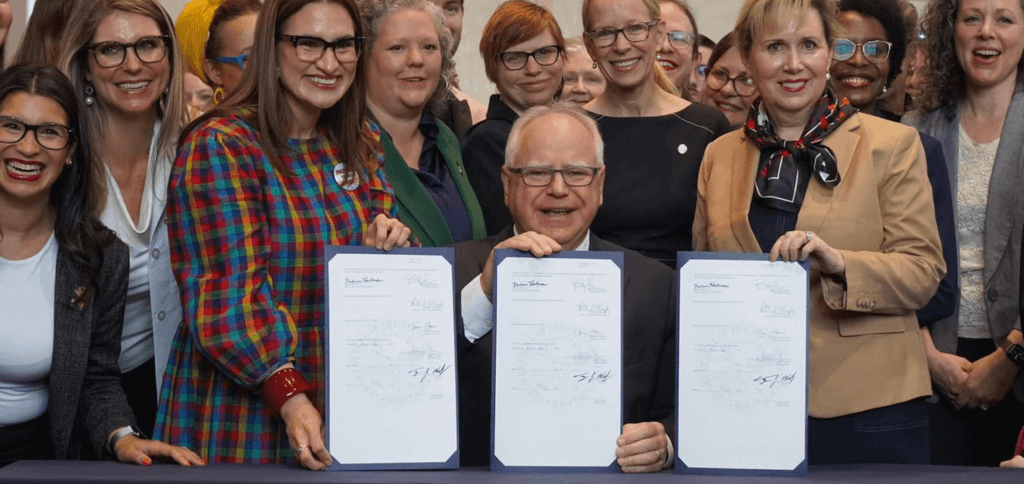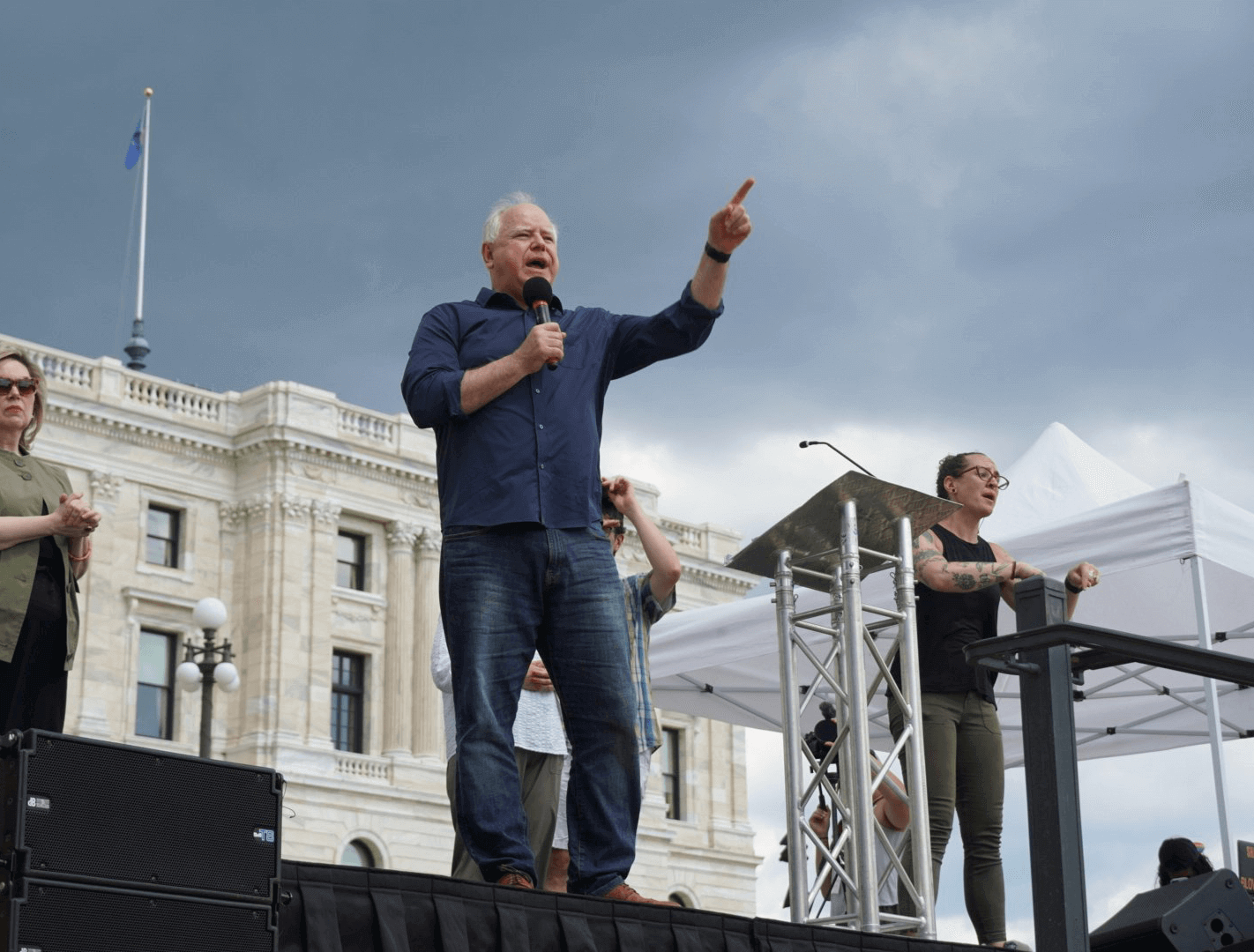 Protecting abortion access
The consequences of the Supreme Court overturning Roe v. Wade and eliminating the constitutional right to abortion have been devastating.
Since the decision, 15 states have ended nearly all abortion services. Thirteen states have near-total or total abortion bans, including our neighbors in North Dakota and South Dakota.
Today, more than 23 million women of reproductive age—one in three—live in one of the states with an abortion ban currently in effect.
In Minnesota, Governor Tim Walz and Democrats have protected and expanded access to abortion care.
Governor Walz signed the Protect Reproductive Options (PRO) Act into law. The PRO Act established the fundamental right for every Minnesotan to make decisions about their reproductive health care, including the right to abortion, contraception, fertility treatment, and to carry a pregnancy to term.
Walz also signed the Reproductive Freedom Defense Act to ensure that patients traveling to Minnesota for abortion care and their providers are protected from legal attacks and criminal penalties from other states that have banned abortion.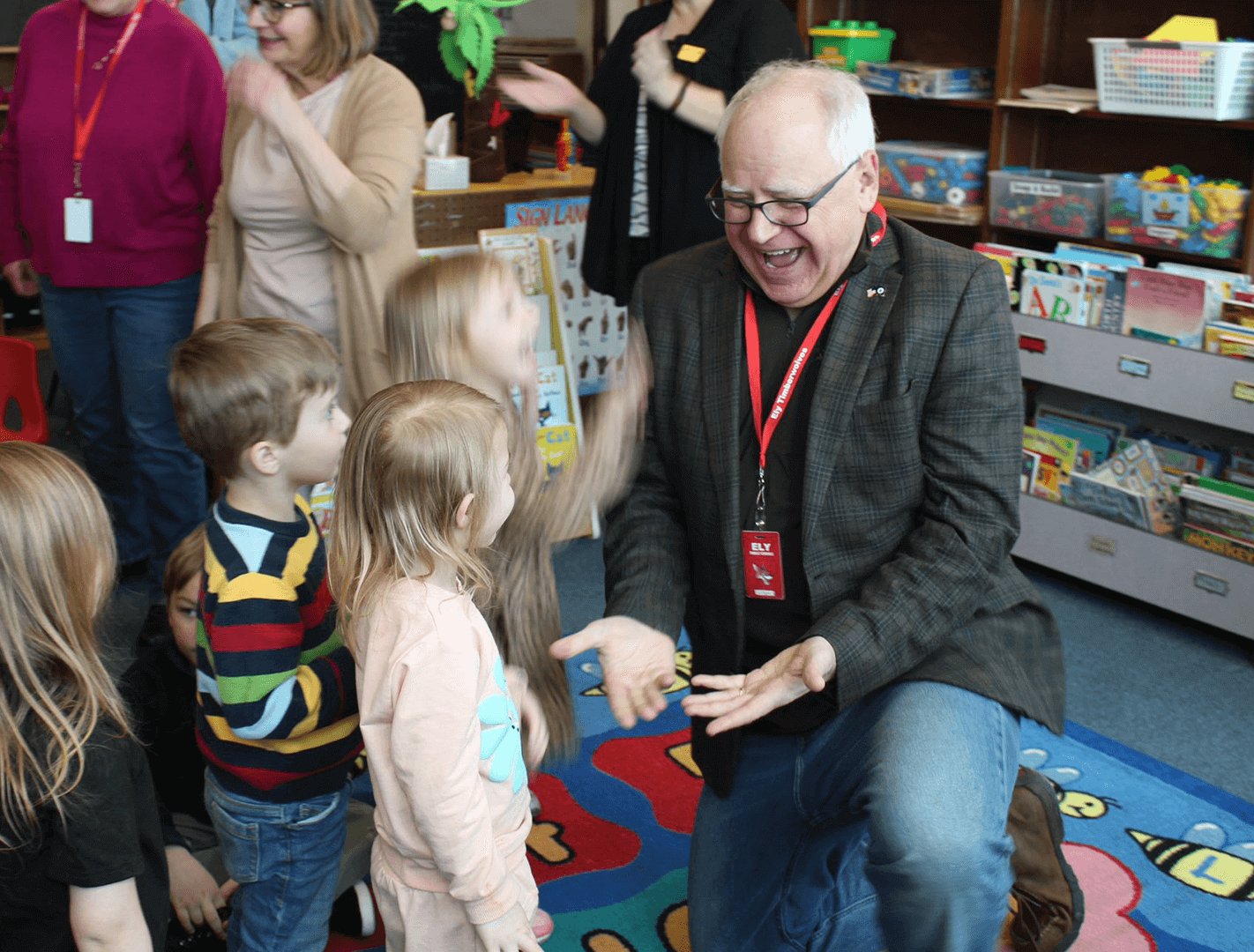 Putting students first
Starting in the 2023 school year, every student attending K-12 schools in Minnesota will receive free breakfast and lunch.
Even though one in six Minnesota kids experience food insecurity, Republicans in the Minnesota House and Senate opposed providing universal school meals for students.
When discussing whether or not to provide universal school meals for K-12 students, Minnesota Republican State Senator Steve Drazkowski said, "I have yet to meet a person in Minnesota that is hungry. I have yet to meet a person in Minnesota that says they don't have access to enough food to eat. Now, I should say that hunger is a relative term. I had a cereal bar for breakfast. I guess I'm hungry now."
Governor Tim Walz and Minnesota Democrats put our kids first and passed a bill to provide universal free breakfast and lunch for students.
Providing universal school meals to all students invests in the health and well-being of our children, improves school performance and increases attendance, saves families thousands of dollars a year, and ensures that no student goes hungry for any reason.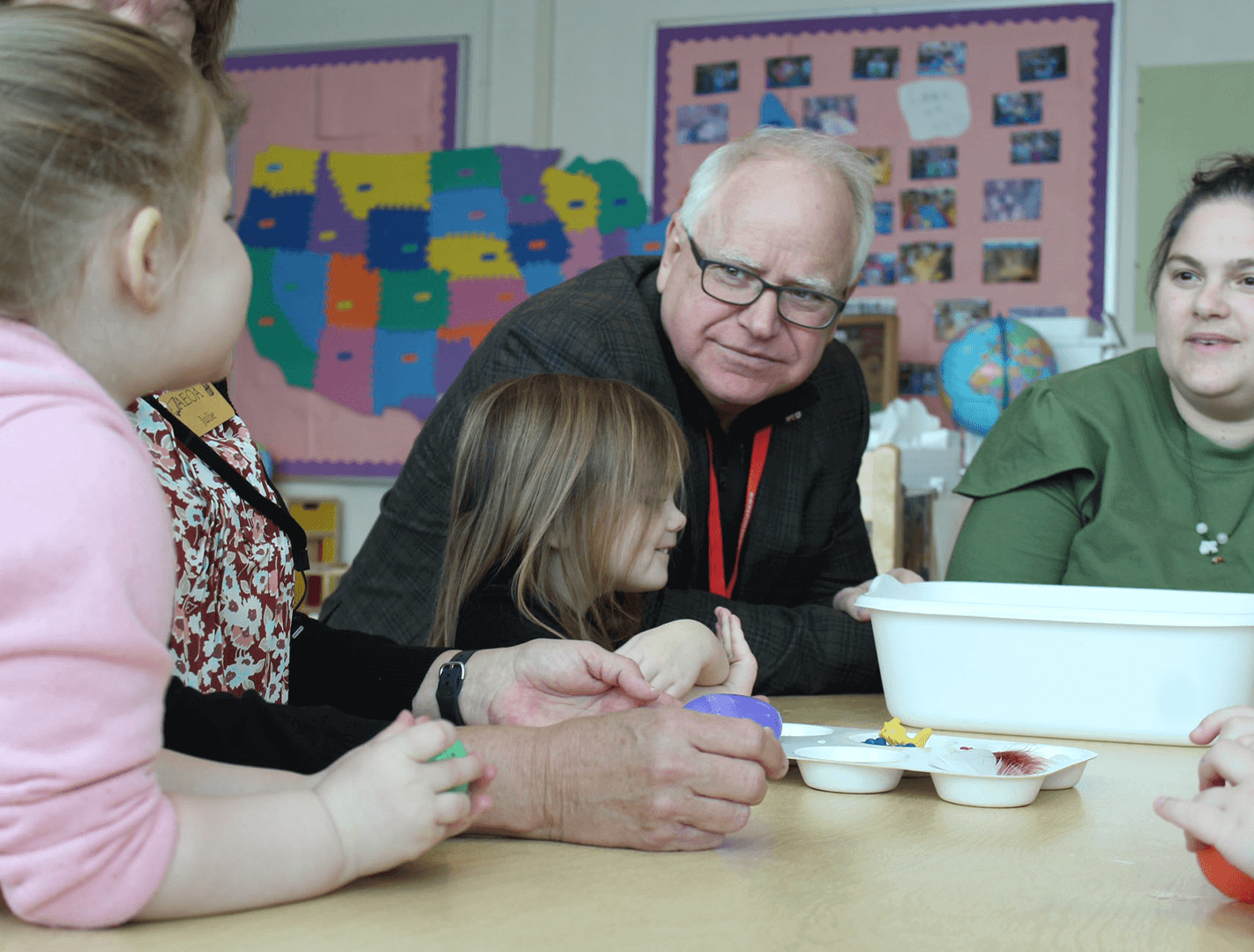 Investing in students and teachers
Governor Tim Walz and Minnesota Democrats passed an education bill that made historic investments in Minnesota's public schools. Minnesota Republicans voted against the bill.
These public education investments will help to reduce class sizes, address shortages of mental health counselors, psychologists, social workers, and nurses in Minnesota schools, and recruit and retain teachers.
Increased education funding will also help to address financial constraints on school budgets and provide flexibility for districts to allocate resources where they need them most. And tying funding to inflation will provide districts with much-needed stability to plan for the future.
Leadership in the News
The 'Minnesota Miracle' should serve as a model for Democrats.
Washington Post
Walz signs universal school meals bill into Minnesota law.
Minnesota Public Radio
Minnesota Gov. Walz draws sharp contrasts with red states.
Associated Press
Minnesota Legislature passes sweeping education bill: 6 ways it will impact state's schools.
Star Tribune
"It's a good day for freedoms": Walz signs bills on reproductive freedom and trans refuge, ban on conversion therapy.
WCCO
Minnesota governor sings bills furher enshrining abortion gender-affirming care into law.
CNN
Help us work to pass policies that support Minnesota families